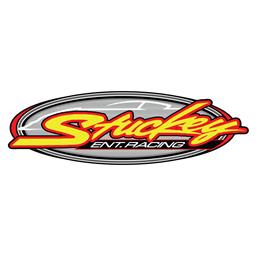 3/19/2022
Stuckey Enterprises
---
BJ Robinson and Cade Dillard Best STLMS Action at Cotton Bowl; Black Wins at Clarksville
B.J. Robinson bested fellow Black Diamond Race Car pilot, Cade Dillard to snare the opening round in the Texas Late Model Stampede on Friday night at Cotton Bowl Speedway. The Southern Touring Late Model Series triumph rewarded Robinson with a $3,000 check.
Meanwhile, Dillard bounced back to win Saturday night's $5,000 finale of the Texas Late Model Stampede.
Additionally, Devin Black went to Victory Lane at Clarksville (Tenn.) Speedway.
Back to News